Lead Pastors: Jeremy & Crystal Hyde
Pastor Hyde has been in ministry for 19 years. He received an associate degree in Criminal Justice and, in obedience to the Lord's calling; he then began working on his bachelor's in Divinity. He completed his degree which he received in 2002. He is an ordained Bishop in the Church of God. In his spare time he loves to watch his kids play sports and enjoys hanging out with them at the beach. He married his wife, Crystal, in 1997. Pastor Hyde communicates with a style that's always relevant, entertaining, and applicable to your daily life. Our pastor is known for his straight forward, high impact messages that effectively work to establish people in present truth. When you leave ENCOUNTER you'll have the tools you need to take control of your life and begin to walk with a sense of respect for God and for yourself.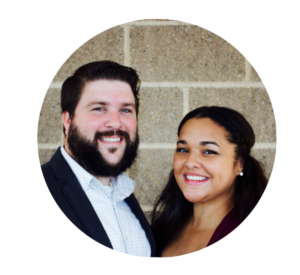 Music Pastor
Samuel Schneider

Pastor Samuel Schneider came to ENCOUNTER Church in September 2013. He has a passion to lead God's people into free and Spirit-led worship. Before coming to ENCOUNTER, Samuel served as a worship pastor of his home church in Columbia, SC. One of Pastor Samuel's favorite verses is Jeremiah 29:11 "For I know the plans I have for you declares the Lord, plans to prosper you and not to harm you, plans to give you a hope and a future." He and his wife Courtney have been married for 3 years.
Joshua Bryant

Pastor Joshua Bryant is a credentialed minister with the Church of God and has attended ENCOUNTER Church of God most of his life, serving in both the Music Ministry and Youth Ministry. His vision for the Youth Ministry is to help teenagers discover their true image in Christ, to grow in their spiritual walk, and to gain the strength they need to face and overcome the challenges that are unique to their age group. He and his wife Michelle have been married since 2005 and have 5 children: Austin, Noah, Allison, Lilyana and Kent..