Women's Ministry: The vision of Women of Purpose is to stir up, set on fire, and to illuminate God's power within our lives- not the power that the world craves, but a divine empowerment that transforms each and every life; and to become a flaming army of more- than- conquering women of God.
Look to the calendar for Women of Purpose events.
Please see below for other groups that meet monthly which are part of our Women's Ministry.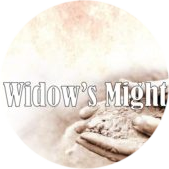 We are a group of ladies totally sold out to God. While we do not offer grief counseling, we do minister to each other in prayer and friendship. Jesus is our husband now and we cling very closely to Him. Jeremiah 29:11 tells us He knows the plans He has for us, and we can hardly wait for Him to show us what it is and what we can do to complete that plan. We love to serve. Widows of all ages and denominations are always welcome.
Widow's Might meets every 2nd and 4th Thursday of each month at the Shannon Family Life Center at 10 A.M.
Alpha and Omega is a Bible study designed to encourage and strengthen those in their walk with Christ. They meet the 1st Tuesday of the month at 10 A.M. upstairs in the main building.